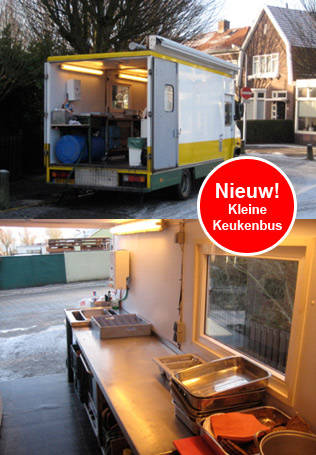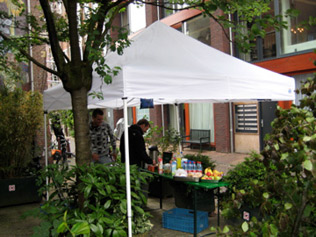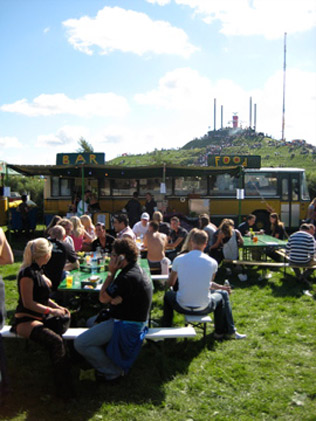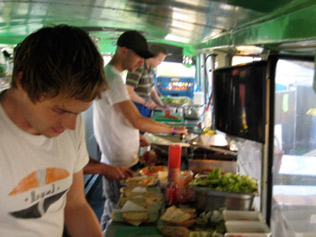 catering bij willing wheels


Vanuit onze mobiele keuken is het mogelijk om grote groepen mensen te voorzien van heerlijke maaltijden. Op elke gewenste locatie kan er gekookt worden voor groepen tot 10 tot 3000 personen. Op festivals kunnen we naast medewerkers- en artiesten catering ook de publiekscatering verzorgen. In een sfeervolle omgeving, aangepast aan het thema en de locatie van het festival helpen we mee de bezoekers nog meer te laten genieten van het festival(en ons eten). Een en ander kan worden opgeleukt worden door middel van dj's, vj's of andere acts.

Bij onze professionele koks staat versheid en het zelf bereiden van voedsel hoog in het vaandel. Ook wordt er gewerkt volgens de eisen van de Keuringsdienst van Waren(HACCP). Dus bent u nog op zoek naar een cateraar voor uw filmproductie, festival of ander evenement neem contact met ons op.


----------------------------------------------------------------




catering at willing wheels


From out of our mobile kitchen we can provide delicious meals for large amounts of people. On any desired location we can cook for groups from 10 untill 3000 person. On festivals we can do besides the backstage catering also public catering. In an decorated environment we help the public enjoy your festival(and our food) even better. The whole setting can de enrichened by the use of dj's vj's and other acts.

To our profesional cooks its very important to use fresh products and prepare the food themselves. Also we work according the hygiene rules and regulations (HACCP). So if you are still looking for a caterer for your movie-production,festival or other event, contact us.